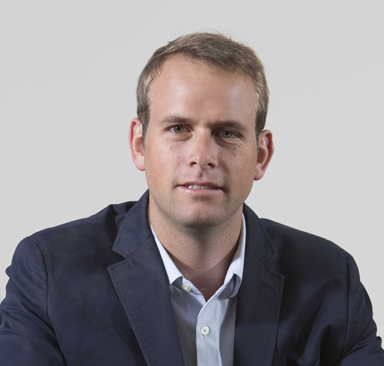 Peru has a great geological wealth and many opportunities to continue discovering its true potential and value. The geological exploration of these opportunities is the cornerstone on which the mining industry is built, seeking to give sustainability to the country's economic growth, as well as to provide the world with those minerals necessary for the transition to renewable energy and the general needs of our society.
Aware of the immense possibilities of our country in mining, in my capacity as president of the Organizing Committee of the 13th International Congress of Prospectors and Explorers, proEXPLO, I am pleased to announce a new edition of this event, which will be held from May 8 to 10, 2023, consolidating Peru as an international host of recent advances in mining exploration around the world.
In this way, proEXPLO 2023, under the slogan "Discovering the mining of the future", reaffirms its commitment to strengthen the links between academia, industry, investors, in order to continue developing a successful, innovative, environmentally friendly mining exploration that generates opportunities and benefits for society and surrounding populations.
It should be noted that on this occasion, proEXPLO 2023 will be held in a hybrid manner. Although the congress will be held in person at the Lima Convention Center, many lessons have been learned from the last virtual proEXPLO, which will allow us to continue democratizing access to the valuable information shared at the conference. This way, we will offer a virtual membership where we will broadcast live the different conference sessions, and there will be several courses and seminars that will be held virtually.
Seeking to generate an increasingly conscious and responsible exploration industry, proEXPLO 2023, in addition to the core technical focus, will have three cross-cutting themes, which we will discuss at different stages of the event. These themes are 1) Compliance, social and environmental responsibility, 2) Inclusion and diversity in exploration, 3) the relationship between industry and academia and how we contribute to the preparation of future Peruvian geoscientists.
We hope proEXPLO 2023 will be a propitious meeting space for all the actors involved in the mining activity. This is why we cordially invite universities, geological services, mining companies, exploration companies, and investors in general, to participate in the different sessions scheduled, as well as in our traditional technological and commercial exhibition, which allows exploration service companies to showcase the latest technological advances aimed at improving productivity and relations with the social and environmental surroundings of mining companies.
Likewise, we kindly invite the various professionals in the field, as well as owners of mining concessions to present their projects, technically supported, to be exhibited during proEXPLO 2023.
We are pleased to welcome national and foreign mining speakers and investors, industry professionals and students. We are confident that proEXPLO 2023 will be as successful as previous editions and will meet the expectations of those who join us in this new edition.
Sebastián Benavides Kolind-Hansen
President of the Organizing Commission
13TH INTERNATIONAL CONGRESS OF PROSPECTORS AND EXPLORERS